Departure at Olbia possible in June and September
We also have, exclusively from this year, a superb LAGOON 400 from 2012, 11.97m, in excellent condition, FULL OPTIONS, available in June and September 2018.
It will accompany you in your new adventure with an excellent comfort: the boat ensures stability, space, comfort and conviviality. It has 3 double cabins for passengers (plus a single cabin allocated to the skipper), 2 real spacious bathrooms with electric toilets.
The boat is independent in terms of energy, with its 3 solar panels wind turbine and extra batteries. Among the comfort facilities, a 4G wi-fi antenna, an electric converter (to charge laptops and computers), a complete kitchen (freezer, microwave, oven, coffee maker, refrigerator), flippers, masks and snorkels, etc. .
Olbia is the ideal base to discover the spectacular Sardinia! Here is a suggestion of itinerary you can follow from Olbia:
Saturday: Welcome from 16h aboard the beautiful Lagoon 400, in the Marina of Olbia, located only 3 km from Olbia airport. Installation in the boat, preparation for departure and welcome drink on board, overnight at the port.
Sunday: "Acclimatization" day. After a good breakfast, direction the mythical and majestic island of Tavolara. Lunch at anchor just in front of the beautiful beach of the island, swimming.
Monday: After a breakfast under the rising sun and a nice walk or a swim before leaving, we go the afternoon, to the Gulf of Aranci, night anchorage.
Tuesday: Departure to Mortorio Island or Soffi where we anchor in a beautiful cove. Beautiful beaches of white sand, crystal clear water, an ideal place to spend a good part of the day, punctuated by swimming, excursions on the islands, nap, tanning and snacks. Then we take the road for 2 hours towards the charming and world famous village of Porto Cervo, where a beautiful marina awaits us, as well as a refined restaurant and, if the heart tells us, a posh nightclub.
Wednesday: We continue our navigation to the North of Sardinia, passing in front of beautiful white sand beaches and crossing the small islands of the water park of Maddalena, a picturesque and uninhabited group where the fauna is abundant. In the afternoon, mooring at the picturesque harbor of Maddalena Island to visit this very nice village, a former fishing village, very lively with its restaurants, night markets and shops. A must see!
Thursday: We leave quietly for the bay of Cannigione, but first anchorage in a heavenly place to restore us and swim at noon, a great opportunity to cool off and enjoy its beautiful seabed, then overnight at anchor or at the port, according to your convenience.
Friday: After a brunch, we drive along the beautiful Sardinian coast, and drop anchor in front of the beach Piccolo Pevero, Romazzino or Capriccioli. After a good lunch and snorkeling or idleness, we reach the port of Olbia, where we spend a festive evening in the city. Unless you prefer to enjoy your last night at sea, at anchor in the bay of Olbia.
Saturday: Your cruise is already over! We leave the boat at 9am.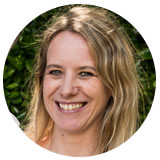 About the author
For the ultimate in relaxation, why not take advantage of K6Yachting crewed yacht charter holidays onboard our luxurious catamaran yacht. Our exceptional yachts match performance and comfort. A crewed charter is the ideal yachting experience for novices or for those who are simply looking to sit back and unwind, a floating five-star hotel where you are the only guest! - Laurence