Video: Luxury Sailing Yacht Bella Vita for Charter
We offer this yacht bareboat and crewed from Calvi, Bonifacio, Macinaggio Corsica and the surrounding area. These are great bases from where you can explore Corsica, the Northern part of Sardinia, La Maddalena archipelago.
The transparency and clarity of Sardinian and Corsican waters are contrasted to the Caribbean seas, its landscapes are unique in the world and its marinas and villages are all very well-equipped. Actually Sardinia is worldwide known for her much-vaunted Costa Smeralda, legendary beautiful, with the wonderful and clear beaches, golf and eccentric night life. On the other hand, if you are looking for silence and nature, in Corsica is still possible to find semi-deserted beaches and villages that time forgot.
The activities and stops not to be missed during your Sardinian and Corsican yacht charter include for sure one day in Porto Cervo, the gem and heart of Costa Smeralda, which is hull-to-hull with the best high-end yachts on the planet from May to the end of September, that is actually the high season period in Sardinia.
Where you cruise Corsica, in the North, in the South, in the East of in the West coasts, you will admire natural spectacles, tasting gourmet islander food recipes and living extraordinary sailing.
Enjoy your day, 7 days and 14 days yachting in Sardinia and Corsica aboard our luxury catamaran, for your lifetime unforgettable sailing holiday.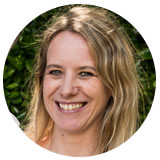 About the author
For the ultimate in relaxation, why not take advantage of K6Yachting crewed yacht charter holidays onboard our luxurious catamaran yacht. Our exceptional yacht match performance and comfort. A crewed charter is the ideal yachting experience for novices or for those who are simply looking to sit back and unwind, a floating five-star hotel where you are the only guest! - Laurence