Exploring Corsica and Sardinia by Sailboat
French Corsica together with Italian Sardinia offers some of the most pleasant cruising grounds in the western Mediterranean, especially with nearby Elba and the straits of Bonifacio.
There are hundreds of coves with brilliant white idyllic beaches, plenty of anchorages and good marinas. Some older town centres are very attractive.
Corsica is very mountainous and consists largely of high mountains, has an average altitude of 568 meters and the highest mountain is Monte Cinto at 2706 meters.
in Sardinia is a must see the Costa Smeralda ("Emerald Coast") with its magic beaches and villages. The area is a luxurious tourist destination, with highly affluent European and Arabian VIPs visiting from entertainment, politics and industry.
In the south of Corsica is the Strait of Bonifacio, a strait that separates Corsica and Sardinia. Here the coast is very rugged and large white cliffs tower over the sea.
The Strait of Bonifacio is a dream destination for sailors, as because of the nozzle effect there is always a sailing wind. It is worth a trip to the Maddalena Archipelago, a stunning group of islands off the north coast of Sardinia.
K6 Yachting Ltd is a UK based company, with professional highly qualified RYA Yachtmaster Offshore Skipper and crew. Our Catamaran Yacht is certificated and inspected for safety by the Malta Maritime Authority.
With a crewed luxury catamaran yacht charter… enjoy the difference. Explore the stunning crystal clear turquoise bays, relax and feel the exhilaration of being sailed by a professional crew to your next destination.
We offer our guests personalised itineraries, an example of a fourteen night itinerary takes you from the magnificent harbour and citadel of Bonifacio to the Costa Smeralda, including Porto Cervo, Gulf of Aranci to the Island of Tavolara, return passing from Cala di Volpe before heading to the marine reserve islands of the La Maddalena archipelago, Isola of Caprera and the town of La Maddalena.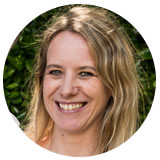 About the author
For the ultimate in relaxation, why not take advantage of K6Yachting crewed yacht charter holidays onboard our luxurious catamaran yacht. Our exceptional yacht match performance and comfort. A crewed charter is the ideal yachting experience for novices or for those who are simply looking to sit back and unwind, a floating five-star hotel where you are the only guest! - Laurence